In California the recidivism rate for youthful offenders is 76%.
In the state of California, more money is spent on imprisoning young people than on educating them. In 2012, the state allotted $29,200 per student for educating individuals at the University of California and $65,000 for imprisoning each adolescent.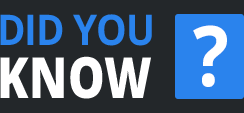 The Odyssey Project is a full-length documentary that is currently in production. Filming started spring 2014.
Using the template of Homer's Odyssey the film documents the transformational adventures of a group of eight incarcerated young men as they struggle to find their voices through a unique theater undertaking. The young men become heroes in their own life journeys in a quest to throw off stigmatizing labels and determine their destinies in spite of tremendous obstacles.
The Odyssey Project illustrates a winning alliance between a juvenile probation department, LOCAL  COUNTY GOVERNMENT and an institution of higher education that empowers incarcerated youth to find resourceful solutions for a productive life.
Of the youth incarcerated in the United States 75% – 90% are subsequently arrested as adults.
With court and litigation fees, the cost to incarcerate a juvenile can be upwards of $252,000 per year .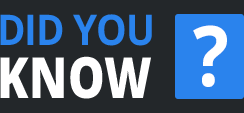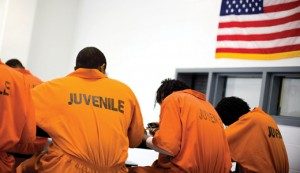 Currently, in the United States, blacks, Latinos and Native Americans are incarcerated at a disproportionate rate. Black youth are five times more incarcerated than are whites; While, Latinos and American Indian youth are imprisoned two to three times more than their white peers. In his Brother's Keeper speech, President Obama recently observes a "cultural backdrop" of complacency where "we've become numb to these statistics. We're not surprised by them. We take them as the norm. We assume this is an inevitable part of American life, instead of the outrage that it is". The popular media narrative continues to define youthful criminal behavior in terms of deviancy and thus inherently worthy of penalty. However, The Odyssey Project seeks to challenge, contest, and destabilize this assumptive logic by illustrating a model of youth in a juvenile detention center reclaiming their voices and simultaneously re-inscribing a narrative of hope and liberation into their lives. The film will examine how theater arts along with an evolved Santa Barbara County rehabilitation effort takes the lead for positive change to offset the complacency described by the President. It reveals a cutting edge alliance between local government and a university to support positive outcomes for challenged youth.
The Odyssey Project will be centered on an outreach collaborative educational theater program between five incarcerated 16 -18  year-old males from a juvenile incarceration facility and undergraduate students from the Theater Department at the University of California Santa Barbara (UCSB). The film reveals a distinctive blending of privileged and non-privileged youth coming together, struggling with and overcoming their preconceptions to demonstrate how artistic cooperation transcends stigma, victimhood, class, and racial barriers.
The incarcerated youth undertake a six-week curriculum of specialized modules, mentored throughout by university faculty, and working alongside undergraduate students as their peers. The Odyssey Project follows the teens as they engage in a series of reading and creative writing exercises, improvisation classes, martial arts choreography, mime, mask building, animation and dance that culminates in a public theater performance of a student-authored adaptation of the Homeric epic poem The Odyssey. The program utilizes the themes of self-examination and self-discovery inherent to the poem as a template for marginalized youth to fashion their own journey, creating a sense of empowerment, liberation, and self-determination. The film evaluates the program's mission to enable these youth offenders to take control of their own lives through their decision making, to see a future beyond the arbitrary limitations of economy, ethnicity, or education imposed by society and their own family norms. The film documents the entire process from an extended orientation/audition workshop to the ice- breaking moment when the two groups first encounter one another through the ups and downs of rehearsal to the accomplishment of performance at a professional community theater. Beyond the theater program, The Odyssey Project will tracks the five adolescents as they navigate through the world of their homes – their Ithaca.
The best way to make your dreams come true is to wake up. ~ Paul Valery
Michael Morgan, Producer
Michael Morgan is a classically trained actor and voice teacher. He is realizing a life long goal of producing films that honor the stories of marginalized and neglected voices through intersection with literary masterworks.  As an actor, he has performed at the Mark Taper Forum, Yale Rep, La Mama, California Shakespeare Festival, Ensemble Theatre New York, Independent Shakespeare Company, La Jolla Playhouse, Shakespeare and Company, Peoples Light and Theatre Company, The Red Pear Theatre in the South of France, City Street Theater, The Negro Ensemble Company, Shakespeare Santa Cruz, Lobero Theatre, Center Stage in Santa Barbara, Classical Theater Lab in Los Angeles, Sierra Repertory Theater, and The Working Theater in New York.  Currently, he is on the theater faculty at the University of California at Santa Barbara. Michael has also taught at Penn State, Yale School of Drama, Temple University, California Institute of the Arts, Neighborhood Playhouse, Theatre Conservatorium of Brussels, Royal Conservatoire in Liege, Theater of Changes in Athens, and Arena Stage in Washington, D.C. The Odyssey Project Film's significance connects with his origins growing up in Harlem where he came to understand the survival choices that dominate the youth in tough neighborhoods. While instructing young actors in conservatory programs around the world has been rewarding he has discovered that facilitating someone to go on and believe in their potential and shift their lives from destructive to productive, has been his highest calling as a teacher.  Through documentary film, he seeks to infuse new meaning into revered classics and provide a forum for social activism.
Mark Manning, Director
Mark Manning is an award-winning documentary filmmaker and director of internationally-acclaimed films, including The Road to Fallujah. Mark began his career as a union commercial diver and plied his trade in the world's oceans, ports and harbors for 20 years. Immediately following the tragedy of 9/11, he put down his hard hat, picked up a camera and became an immersive filmmaker, traveling over 10,000 miles across America to make the acclaimed feature documentary American Voices, an in-depth look at the American culture and psyche following the crisis. Mark then traveled to Iraq soon after the Iraq war began. His coverage of the war has been broadcast around the world and he became the only Westerner to live with the people of Fallujah after the city was destroyed and produced two award-winning documentaries: Caught in the Crossfire and The Road to Fallujah. Mark was the co-founder and director of an international humanitarian relief organization specializing in delivering medical aid to combat zones in Iraq during the war. The agency ran over twenty successful missions during the height of the conflict. He is presently the President and Founder of ConceptionMedia a feature documentary film and campaign production company, Global Access Media a non profit media company and OURVOICE.TV a action campaign and empowerment media company. He is also the founder and director of the Clinton Global Initiative project, Dialogues for Peace, an education initiative between universities in Iraq and the United States.
His films have broadcast in over 40 countries and 8 languages, and coverage on his films and campaigns have included, CNN, MSNBC, Japan Today, Air America, DemocracyNow, Free Speech TV, Variety, Entertainment Weekly, LA Weekly, Los Angeles Times, The Mercury News, NY Times, Clear Channel, Al Arabiya, Al Jazeera and 46 International Film Festivals including; Slam Dance, Miami, Telluride, Atlanta, Hot Docs, Hollywood, Santa Barbara, Boston, Malibu, Palm Beach, The United Nations, RainDance and WTI Istanbul, Turkey
Zachary Price, Ph.D., Researcher and Associate Producer
Zachary Price completed his doctorate at UCSB in Theater Studies and is currently an Assistant Researcher in the Bunche Center for African American Studies at UCLA. Price has worked in film development at Spike Lee's 40 Acres and a Mule Filmworks, in television production for Law & Order, literary theatre management, and has had plays produced in spaces such as H.E.R.E. Arts Center, 651 Arts, Samuel French Off-off Broadway Short Play Festival, New School University, New Professional Theatre, and Dramatists Guild where he was a Playwriting Fellow. Price's scholarly writing has appeared in Theatre Topics, Journal of Asian American Studies, and he is co-author of the Bunche Center's 2014 Hollywood Diversity Report: Making Sense of the Disconnect. Price has been involved with The Odyssey Project since its inception working as a collaborator in numerous capacities including fight choreographer, movement coach, researcher, assistant director, associate producer, mentor, and community activist.
Reuben Aaronson, Director of Photography
Aaronson is an award-winning documentary filmmaker who has traveled the world to shoot and direct award-winning films about the human experience for National Geographic, Discovery, HBO, PBS, and many others. From Academy Awards to Emmys, his work is consistently recognized for its beauty and sensitivity. His film Amazon Gold narrated by Academy Award winners, Sissy Spacek and Herbie Hancock, is the disturbing account of a clandestine journey that bears witness to the apocalyptic destruction of the rainforest in the pursuit of illegally mined gold.
Ethan Boehme, Film Editor
Boehme is a film editor that primarily works in documentary and independent film. He is known for his pacing and sensitivity to tone, as well as, his unique artistic perspectives and experimental style. Boehme works with world renowned photographers, musicians, journalists and artists to create powerful stories and unique short films, such as Ancient Marks, Sacred: Angkor Wat and Interviews 50 cents with Alex Chadwick which have screened at numerous film festivals worldwide. Recently, Boehme co-created and edited The Making of Stony Island: Music Makes Us One, with Director, Andy Davis. Clients include Google, Samsung, EMI, A&E, The Annenburg Foundation, and PBS.
Patricia Eder
B.A. Org. Dev. CIH (Certified Intuitive Healer), Certified Interior Designer and Feng Shui Practitioner, Reiki practitioner, NLS (New Life Story certified coach), Spiritual Mentor and Entrepreneur. She is Founder of Enlightened Environments….a coaching & consulting practice encompassing organizational and transformational consulting for individuals and small start-up projects involving Healing & Transformation. Her practice is dedicated to building individual capacity utitilizing the involvement of the emotional, spiritual and physical; culminating in a wholistic and integrative approach to life. She has been involved with the Stillpoint Foundation as a student, teacher, and funder of WMTBC (Women Moving thru Breast Cancer), The Imagine the Good Project, Women Moving Millions project, Jagriti Foundation, AND her current PASSION is The Odyssey Project, which explores performance disciplines such as martial arts resulting in transformation for YOUTH who are on probation from a local boys camp in Santa Barbara.Patricia's mission is to inspire her clients to develop a new way of being that reflects their dreams, values and priorities through deep consideration of their passions and discovering their soul's purpose.
Special thanks to the community and our supporters who enable us to serve.
If you wish to send a check in support of the film, make it out to From The Heart Productions.
Please write The Odyssey Project on the check.
Send to:
1455 Mandalay Beach Road
Oxnard, California 93035-2845.